The Unionist Clubs Scotland recently held their AGM at a location in Central Scotland. The room was packed and everyone left feeling revitalised! An election was held and the following people were elected.
Robert Elliot- Chairman
Jamie Crawford – Vice Chairman
Eddie Thomson – Treasurer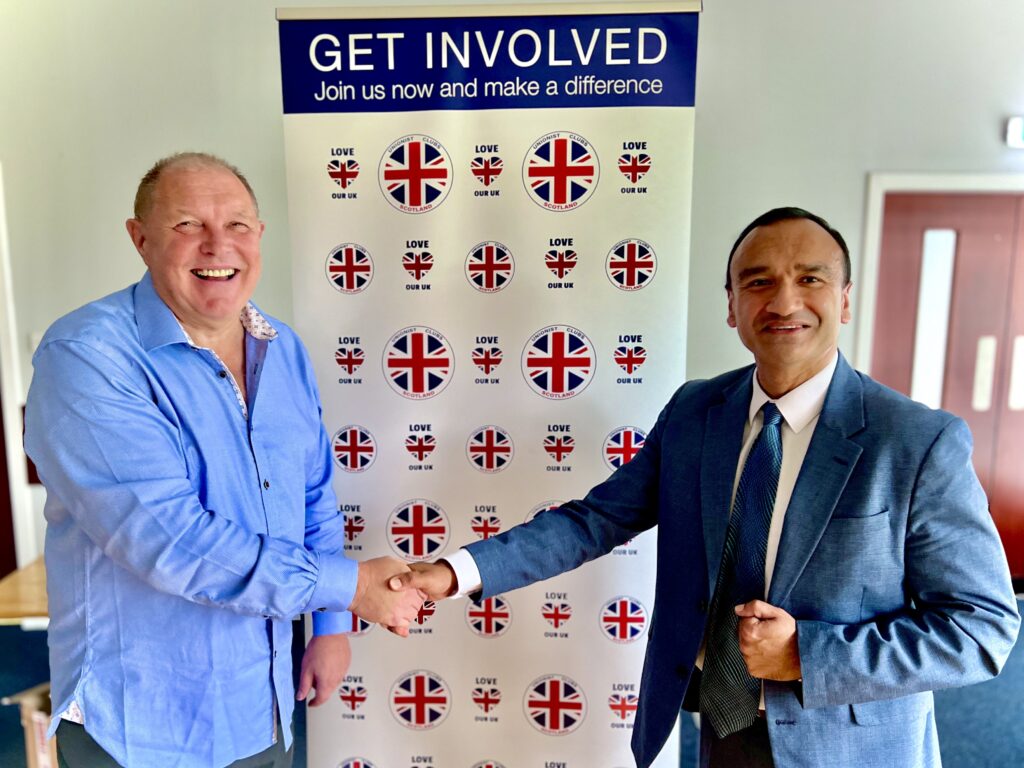 The Chairman announced to very loud applause that Neil Lal, President of the Indian Council has donated £10,000 to the Unionist Clubs. The business meeting began with a discussion on how can we influence the main political parties to pick candidates who share our views on the Union and other important matters.
Two major presentations were made to outline exactly how we can achieve this objective. Jamie Crawford presented an excellent way forward which would see us increase the vote percentage for Unionist parties, the result would be fewer nationalists being elected. David Griffiths then delivered a tactical voting guide which was an eye-opener for most people.
David said the bottom line is Labour have a real chance of making huge gains and winning the next Scottish Election with the Conservatives having a chance of picking up seats in the rural areas.